de
Ich mag Schmuck und ich mag es Schmuck zu machen. Hier das neuste: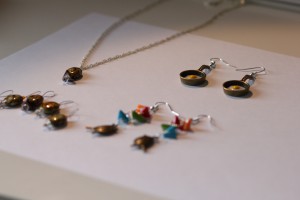 Das sind zum einen Maschenmakierer mit passendem Kettenanhänger aus ägyptischen Perlen, ein paar Spatzen ebenfalls mit ägyptischen Perlen und ein Paar Spiegelei-in-der-Pfanne-Ohrringe: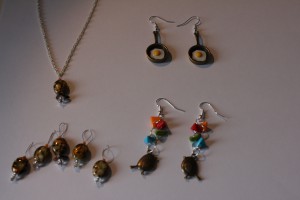 en
I like jewellery, and I also like making jewellery. Here is what I made recently: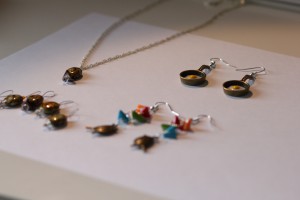 I made a set of stitch markers including a matching pendant with Egypt beads, a pair of bird earrings (also Egypt beads), an a pair of sunny-side-up-in-a-pan earrings.