(Link to the first part of this experiment)
Color changing cocktail – Baltic Sunset! Final mix 🙂
Fill the glass with sand, add a piece of sky, and that's it!
Kidding.
This is the color changing cocktail (non-alcoholic), as we served it during the birthday party.
It's made with
– one part (~10ml) of elder-flower syrup with a bit of lemon juice and sugar (~1tbsp per 15ml),
– four parts (40ml) of sugar water (~1tbsp per 150ml)
– two to four parts (20-40ml) of diluted Butterfly-pea-flower-tea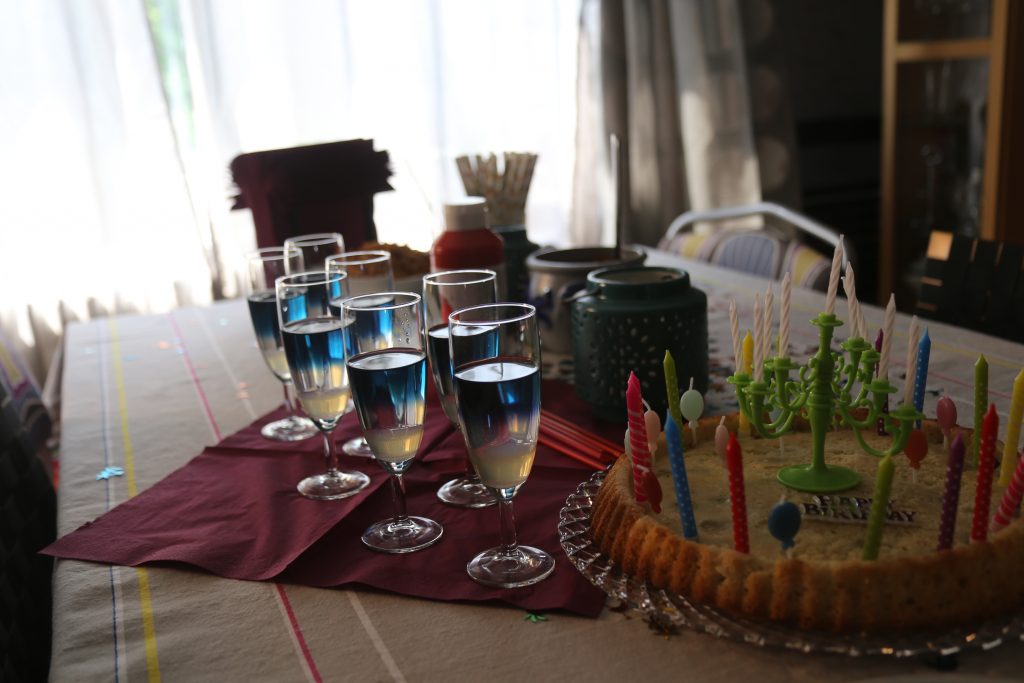 You can make the bottom transparent using different ingredients and slightly less sugar. E.g. citric acid instead of lemon, filtered and diluted lemon juice…
Also, you can put in a Physalis fruit, depending on the sugar content, it will hover above or on layer 1. After you stir it and the sugar content equalizes, it will set to the bottom. There's a setting sun for you.
Veröffentlicht unter
Uncategorized
Kommentare deaktiviert für Gerührt, nicht geschüttelt- Farbwechsel-Cocktail (2)
Color changing Cocktail (2)